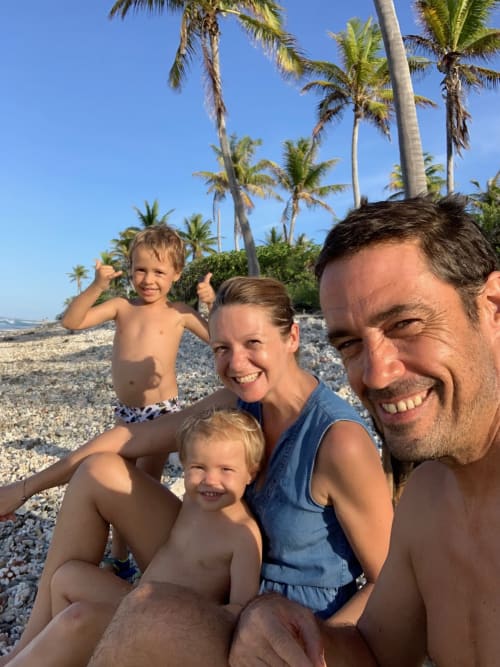 About us
We are Alice & Nicolas, a lucky family with two adorable little boys, Adrien and Achille, living in Rangiroa. We have lived in Polynesia for 7 years.
Before settling in Polynesia, Alice visited 70 countries and worked for 15 years with a premium tour operator specializing in French Polynesia and tailor-made world tours. Nicolas also comes from the tourism industry, he started his career in the very first online travel agencies, then he was a private concierge for 7 years in Paris.
We will be happy to take care of you during your stay.