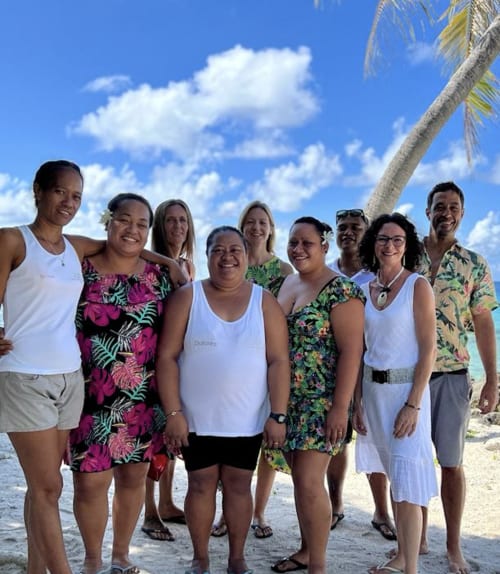 Our team
Alice & Nicolas have been living in Polynesia for 8 years. Before settling in Polynesia, Alice worked for 15 years for a tour operator specializing in French Polynesia and Nicolas was a private concierge in Paris.
Audrey has lived in Polynesia for 14 years. She comes from the luxury hotel industry and also worked for a diving club.
They will be happy to take care of you during your stay.
Mara and Moe are our cooks, they will prepare delicious meals for you every day.
Sylviane and Dolores are chambermaids, they do everything to ensure that you have a magnificent bungalow when you arrive.